Who doesn't love freebies?!

I love entering giveaways for great products! Freebies are even better!
Here are some great ones I've come across this week...
Giveaways
Thirsties Thursday #70
Enter to win 2 Fab Fitted Diapers and 1 Duo Wrap!
Simply enter via the Rafflecopter form in the blog post.
Rhea Lana's RePin to Win
Enter to win a Kit Kittredge American Girl doll!
Learn more about RL in my blog post here.
To enter:
1. Go to
http://Pinterest.com/RheaLanas
2. Follow Rhea Lana's on Pinterest (Select the "follow all" option on the Rhea Lana's page)
3. Click on the "Contests" board, and select the image and Repin it.
The contest ends and the winner will be announced Monday, November 5th so hurry before it's too late!
See
http://www.rhealananetwork.com/blog/
for all contest rules.
"Choose Your Charity" Cloth Diaper Charity Event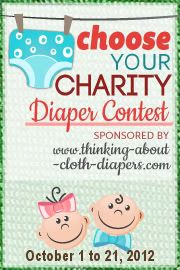 Enter to win $300 towards the charity you choose (link to list of charities in the post) as well as $200 worth of cloth diapers and accessories for you! If you don't use cloth diapers, you could give the prize to someone who does!
Simply enter via the Rafflecopter form in the blog post.
Freebies
For my teacher/homeschooler pals, here are some great freebies I've come across this week:
The Moffatt Girls Fall Math Pack
This Fall Math Pack FREEBIE meets many common core standards while making math FUN! This pack includes:
-Domino Addition Sheet
-Blank Domino Addition Sheet
-Large Domino Die to Cut and Roll
-Roll a Pumpkin
-Roll, Add and Color Fall Leaf Page
-What Comes Next Pumpkin Numbers
-1-20 Cut, Paste and Trace
-10-100 Cut Paste and Trace (count by 10's)
I love The Moffatt Girls! You can follow the blog here, and see all her products here, on Teacher's Notebook. She frequently offers freebies through the blog and has a Facebook page as well!
"Magic Tree House" Fact Tracker Activity Booklet
Click image to open PDF file.
This 27 page freebie from Barnes & Noble has some great MTH-themed printables, including mazes, word searches, crosswords, and code breaking riddles. Perfect for centers, fast-finishers, or anyone who enjoys the MTH books!
I hope you find something you can use! Let me know if you win something OR how you use the freebies! :)
~Deidre